This is a sweet project I finished for a friend of mine. This was a portion of her and her husbands vows to one another.
I haven't done a ton of gold on white designs, but I love it!
I hope she enjoys this and I hope to do more with the same look in the future!
Save
Save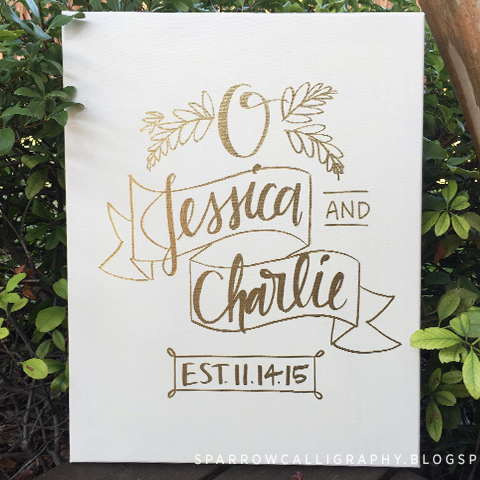 Jessica and Charlie